Who are you?
Hello!
I'm Laura. I write YA fantasy and I want to mentor your manuscript!
If you're not familiar with Pitch Wars, go check it out here. Essentially, it's a writing competition/community/event that helps writers edit their manuscripts and connect with agents. If you're interested in participating and think I might be a good fit to be your mentor, read on!
I like weird books and books that make me feel things and stories that say stuff about our world by depicting imaginative worlds. Here are some quick facts about me:
My debut novel will come out in the spring of 2020 with Kathy Dawson Books, an imprint of Penguin Random House. Apparently I have a Goodreads page (??!?), but alas, I do not have a title. I worry this has led various doctors and dentists and friends of my parents to think that my book is a figment of my imagination when they ask. But I promise, it's REAL! It's about two elite aerialists, seventeen-year-old girls, in a sinking kingdom. One is determined to survive, no matter the cost. The other is obsessed with revenge. Both are convinced nothing can stop them. Except, of course, the unexpected tension–the dangerous fascination–building between them…
I'm represented by Danielle Burby at NLA.
I'm currently editing (and I love editing!) book 1. I just finished drafting (I also love drafting!) a companion novel. (To read more about my journey, if you're into that kind of thing, click here!)
My debut is the seventh novel I wrote. I wrote my first one when I was thirteen. It is rife with inadvertent sexual innuendo.
I am from Central Oregon. The PNW is my truest love. I now live in Berkeley.

In my spare time, I enjoy: coffee, running, hiking, board games (@Dominion), painting poorly, making banana pancakes, underwater handstands, looking at my Scrivener word count even when it hasn't changed, listening to podcasts while running errands (I LOVE BUBBLE go check it out), and paddleboarding in all bodies of water.

I have interned at a literary agency.

I recently graduated from Stanford University, so despite my inability to use twitter, I'm actually young-ish and hip-ish. I know about the youths!

I studied English and Creative Writing in college. I got to take all sorts of nifty classes on stuff like NaNoWriMo and Young Adult Literacy.

I was a 2016 Pitch Wars mentee! My mentor, Chelsea Bobulski, helped me with a manuscript that garnered ten agent requests. Though I didn't ultimately sign with an agent on this manuscript, I learned A Ton™ and had a fabulous experience. Which brings me to…
Why do you love Pitch Wars?
Pitch Wars is FAB. Not all aspiring authors put their work through the editing wringer. When an agent gets a Pitch Wars manuscript, they know it's been edited. But this process isn't just about being connected with agents (though signing can be a nice bonus)! Here are some of the benefits of a Pitch Wars mentee-ship:
You will get better at editing. Absolutely. You will get a better sense of your strengths and weaknesses as a writer and figure out strategies to tackle the weaknesses while playing up the strengths.

You will hammer out a solid query. Even if you're not super confident in your query/synopsis writing skills now, you're gonna get a great chance to practice.

Your manuscript will cry a little, but it'll look better than ever.

You will gain a phenomenal writing community. This, above all else, is what Pitch Wars gave me. I was not plugged into any writing communities, YA or otherwise, before Pitch Wars. But I wanted author friends. I wanted resources. And when I was fielding agent requests, it was amazing to have the Pitch Wars family to answer my questions. "An agent sent me an email by mistake—what do I do?" "Has anyone heard anything about this agency?" "Does anyone have tips on The Call™?" Being part of the Pitch Wars family means that you get more mentors than just me. You get the whole dang mess of us, and all the other mentees, too.
What are you good at?
Killing darlings.

Oh, that sounded grim. Let me start over.

I used to be really attached to little moments in my books. Characters who weren't useful but were so snarky and delightful. Plot lines that were swoopy and irrelevant. I no longer have this problem. I have grown to really, really love ambitious editing practices. When I signed with my amazing agent Danielle, I ripped out ~40K words of my manuscript and replaced them with ~60K new words. I lost plenty of "darling" moments I felt attached to. But it felt so good to see how much better the manuscript was in the end. I will help you come to terms with the perils of editing. I will help you love it.

Query letters! I have written lots of query letters. I was very bad at them for some time. I got better. I wrote about query letters (and my experience querying) here.
Character. I love character driven stories. Maybe this is because I secretly (not secretly) love gossiping—people fascinate me. I want to see how characters interact. I want to see what makes them tick. I want to push your characters to be the most vibrant and vivid they can be.
Identifying crutches. Do you notice your characters often… raise a single eyebrow? I will seek out your crutches with a magnifying glass.

Keeping things fun. I know editing and querying can be beyond stressful. But I truly love editing, and I want to make this process as fun for both of us as possible. I'm upbeat and optimistic and I know we're gonna rock this.
The mentor/mentee relationship
I cannot exist without track changes. I love doing tons of page-by-page comments, plus a big fun edit letter at the end.

I am very connected to by technology! I always have my phone with me, so I'm easy to reach by email/text/call/FaceTime.

I want to be friends. With YOU. Like I said before, the community is what made Pitch Wars for me. I want to welcome you into this community, and I want to stick together after Pitch Wars 2018 wraps up.
What shouldn't I send you?
I hope to be an awesome mentor for someone out there, but I'm not gonna be everyone's perfect match. So if your manuscript is one of these things, I'm not a good fit:
Adult or Middle Grade (that is not what I mentor)

Contemporary YA. Y'all. I love contemporary YA so much. But that's not what I write. I'm just not your mentor.

Stories that are more driven by world-building than character. I just love me some good character. But that's really getting into my next point…
So what do you want to see in your inbox?
I saved this for last because I am SO EXCITED to see manuscripts like the stuff on this list. Without further ado, please send me your:
Upper YA

There have been some questions about New Adult. If you have, for example, a fantasy story with a nineteen-year-old protagonist struggling to find her identity, I would love to see it. (Full disclosure: This can make for a difficult pitch. I might ask you to age the character down a year or two.) If you have a contemporary, steamy college romance, I am not the right mentor.

Boundary-pushing YA

In terms of, "Is this content suitable for YA?"

In terms of, "Is this structure/prose too sophisticated for YA?"

(NO, it's not, teens are smart, GO YOU!)

Character-driven stories

On that note… Complex family and sibling dynamics, strained friendships, forbidden love, interpersonal angst, I want it ALL.

Queer romance. Please. And. Thank. You.

Own Voices! If you come from a marginalized community and integrated that experience into your writing, GO YOU, YOU STAR.

A deep dive into female sexuality, how it is treated, and all the jumbled feelings and societal pressures that come with it. I want Rachel Hartman's Tess of the Road and Mindy McGinnis's The Female of the Species and Ashley Herring Blake's Girl Made of Stars.

Mystery, espionage, and intrigue.

Swoopy, swirly, delicious prose. Franny Billingsley's Chime comes to mind.
Weird formats. I'm thinking of Kristin Cashore's Jane Unlimited; Patrick Ness's Release; Libba Bray's Beauty Queens.

Imaginative worlds as a way to portray and challenge modern political ideologies

Immersive settings. I love settings. I seem particularly drawn to awful settings, as my past, like, four books were set on gray, ominously stormy islands. Give me your Thisby from The Scorpio Races.

Low fantasy (set in our world), ala Maggie Stiefvater, and sort-of-fantasy and "Well, it has a touch of fantasy but it's kind of weird and I don't know what to call it"

High fantasy or Sci Fi with a focus on character

If you have a story that is interested in world-building, but a lot more interested in character, I'm a good fit.

I'm thinking of Grave Mercy, Seraphina, Graceling, The Knife of Never Letting Go… All of these have plenty of world-building and imagination, but keep the characters at the forefront. I'm beyond down for this.
Obviously your story cannot be all of these things (though that would be fascinating and weird). But if you found yourself saying, "Heck yeah, that's me!" a couple of times, I hope you send your manuscript my way!
If you have specific questions, feel free to contact me on twitter @laurabrobson.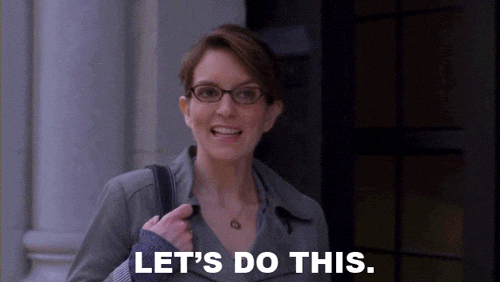 1.

2.

3.

4.

5.

6.

7.

8.

9.

10.

11.

12.

13.

14.

15.

16.

17.

18.

19.

20.

21.

22.

23.

24.

25.

26.

27.

28.

29.

30.

31.

32.

33.

34.

35.

36.

37.

38.

39.

40.

41.

42.

43.

44.

45.

46.

47.

48.
Powered by… Mister Linky's Magical Widgets.